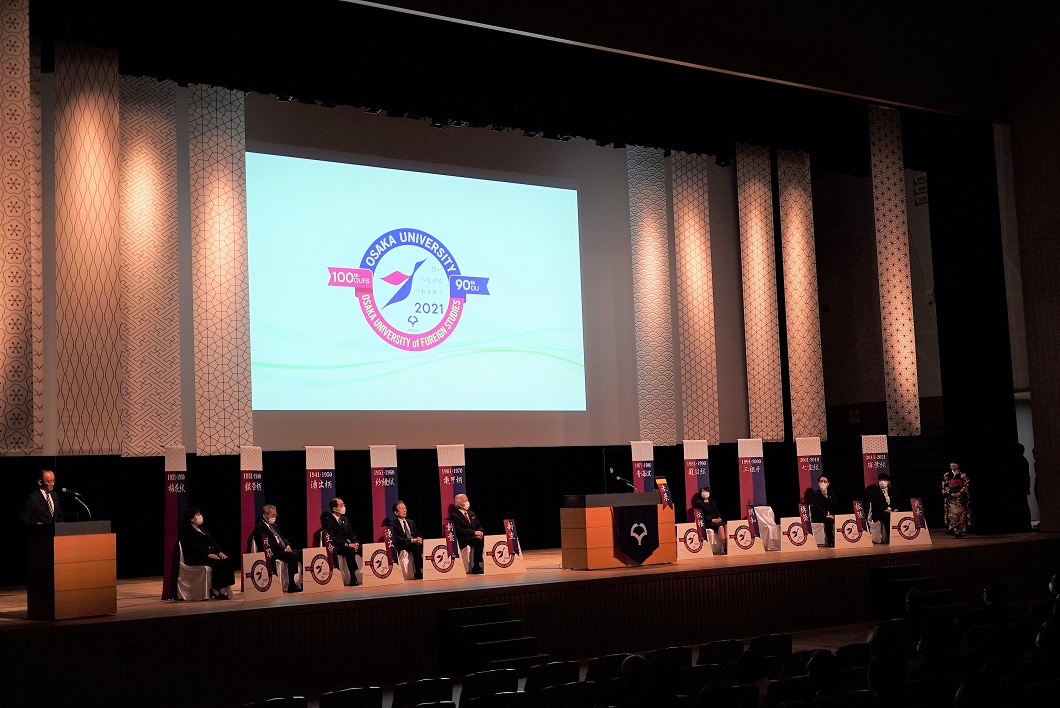 Ceremony and Memorial Lecture for Osaka University's 90th and Osaka University of Foreign Studies' 100th Anniversary held
Although 2021 marked Osaka University's 90th and Osaka University of Foreign Studies' 100th Anniversary, Osaka University was unable to celebrate the auspicious occasion due to the spread of COVID-19. (Osaka University of Foreign Studies merged with Osaka University in 2007.)
This year, however, the ceremony and memorial lecture to celebrate the anniversaries was finally held at Osaka International Convention Center (also known as Grand Cube Osaka) on May 1 after a year-long delay.
Presided over by NISHI Yasushi, Osaka University alumni and Mainichi Broadcasting System announcer, the ceremony began with a beautiful performance by the Osaka University Symphony Orchestra in a solemn atmosphere.
After an introduction to past and present presidents of Osaka University and Osaka University of Foreign Studies and video messages from presidents of universities from around the world, President NISHIO Shojiro expressed his gratitude to attendees and all those who have supported the university in a ceremonial address.
Following this, congratulatory messages were received from SUEMATSU Shinsuke (Minister of Education, Culture, Sports, Science and Technology (MEXT)) (read by: MEXT Higher-Education Bureau Director MASUKO Hiroshi), TSUGA Kazuhiro (President, Panasonic), and NAGATA Kyosuke (Chairman, The Japan Association of National Universities).
At the end of the ceremony, OU-related individuals, alumni, and current students spoke about their memories and messages, weaving together the past, present, and future of the two universities.
Alumni representatives from each decade
OU received messages from the following alumni and alumni relatives:
1920s / In place of ISHIHAMA Juntaro, the first class of Osaka School of Foreign Languages, his granddaughter ISHIHAMA Beniko (writer, former Director of the Osaka Maritime Museum)
1930s / In place of KUSUMOTO Nagasaburo, 2nd President of Osaka Imperial University, his grandson KUSUMOTO Shoichi (Osaka University Distinguished Professor)
1940s / In place of SAJI Keizo, Alumni, School of Science, Osaka Imperial University, his nephew TORII Shingo (Vice President of Suntory Holdings, Chairman of Osaka Chamber of Commerce and Industry)
1950s / NAKAMURA Sadao (oil painter)
1960s / KAWATA Teiichi (Former President of Kansai University, Former Director of Kansai University Tokyo Center)
1970s / Tomoko Lumpkin (interpreter)
1980s / INOUE Yukari (Managing Director for Japan and Korea, Kellogg Company)
1990s / NISHI Yasushi (Mainichi Broadcasting System announcer, Soai University visiting professor)
2000s / YAGI Keita (President and Design Engineering at B-size)
2010s / ITOTANI Tetsuro (shogi player)
2020s / MORIMOTO Ayano (graduate student, member of the Osaka University Kitaryu Noh Circle)
In the Memorial Lecture moderated by USHIDA Mayu, Osaka University alumni and NHK Osaka announcer, the following two lectures were given.
The Future of the University in an Industrial Society - INOKI Takenori (Osaka University Distinguished Professor)
Beyond Learning Foreign Languages - SHIOJIRI Kazuko (Professor Emeritus, University of Tsukuba)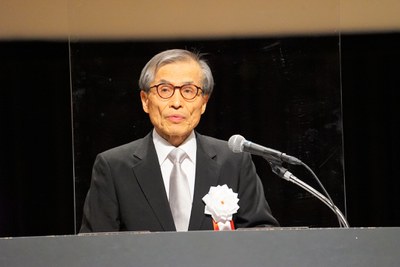 NISHIO Shojiro (President, Osaka University)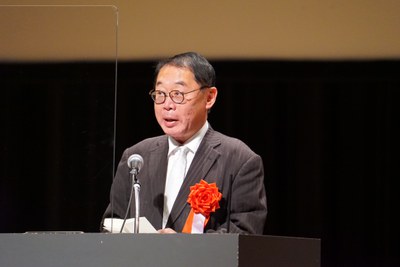 MASUKO Hiroshi (MEXT senior official)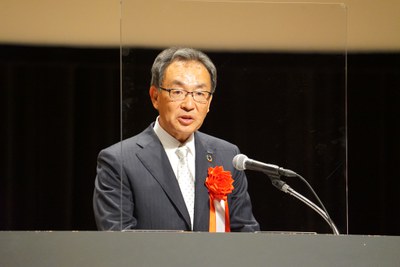 TSUGA Kazuhiro (President, Panasonic)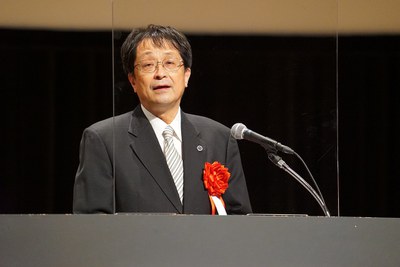 NAGATA Kyosuke (Chairman, The Japan Association of National Universities)

Alumni representatives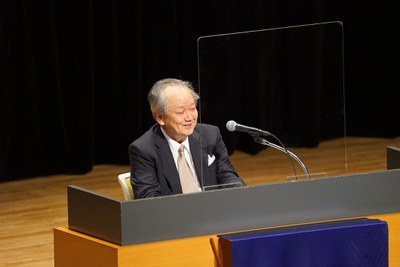 INOKI Takenori (Osaka University Distinguished Professor)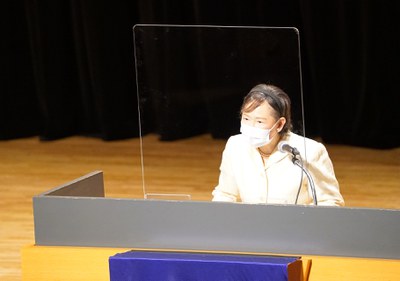 SHIOJIRI Kazuko (Professor Emeritus, University of Tsukuba)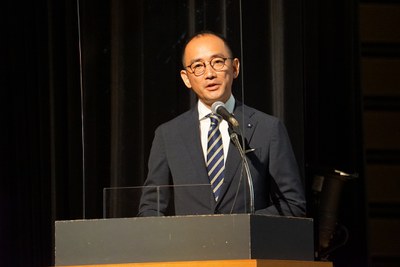 NISHI Yasushi (master of ceremonies)