Tekijuku
Tekijuku, a gakumonjo [a place for study], was opened in 1838 by OGATA Koan, a prominent medical doctor . Osaka University's roots reach back to Tekijuku and its founding by OGATA Koan.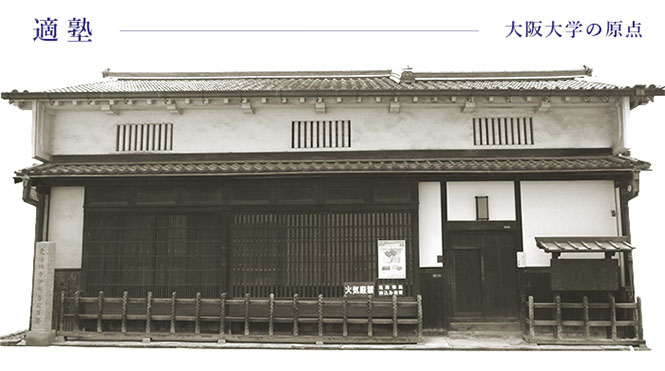 The Emperor and Empress visit Osaka University (June 25, 2013)
Please use the numbered index below to learn more about Tekijuku and its role in the birth of Osaka University.