Obtaining Undergraduate and Graduate School Brochures
Brochures of school and department
The following undergraduate and graduate schools publish brochures with detailed information.
If you'd like a copy of a brochure, please make your request in the following manner.
Document request by postal mail (certain documents only)
Applicants are requested to send the office of the school of your choice an envelope with " Request for School Brochure " written in red on the front and your postal code, address, and name on the back. Enclose a self-addressed envelope with adequate postage stamps affixed as well as a piece of paper containing your contact information, such as your name, telephone number, and email address.
Document request via Telemail (for certain brochures)

1. Admission materials can be requested using the Telemail web page.
Application via computer
Click

Application via cell phone/smartphone
Use the bar code below.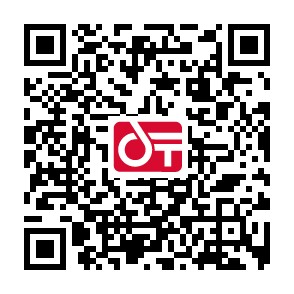 *For details on how to obtain materials using Telemail, please follow the instructions at the above website.
Document request via Telemail
1. Make a telephone call to the following number: IP phone: 050-8601-0101
2. Input the 6-digit document request number.
| | | |
| --- | --- | --- |
| Document name | Document request no. | Shipping cost |
| School of Letters Handbook | 623531 | ¥215 |
| School of Human Sciences Handbook | 622141 | ¥180 |
| School of Science Handbook | 950151 | ¥180 |
| Division of Health Sciences Handbook | 585011 | ¥180 |
| School of Dentistry Handbook | 950161 | ¥180 |
| School of Pharmaceutical Sciences Handbook | 793851 | ¥180 |
| School of Engineering Handbook | 793861 | ¥180 |
| School of Engineering Science Handbook | 565041 | ¥180 |
The above costs are current as of May 25, 2021.
3. Then register in accordance with the voice instructions.
* Documents will arrive in 1 to 2 days after the scheduled shipping date. Orders are received before the evening will arrive the next day, but orders received later will require 2 days to arrive. Please note that orders to parts of Hokkaido, Okinawa, and remote islands may require 3 or more days for arrival.
* An invoice for the shipping costs will be enclosed with your order. Please confirm the contents of your order on arrival and pay accordingly within 2 weeks of delivery. (A separate processing fee is required.)
Note: The Telemail Customer Center handles orders and shipment of documents related to steps 1 and 2 above. For additional information, contact the center.
Telemail Customer Center
IP phone: 050-8601-0102 (9:30 a.m. - 6:00 p.m.)