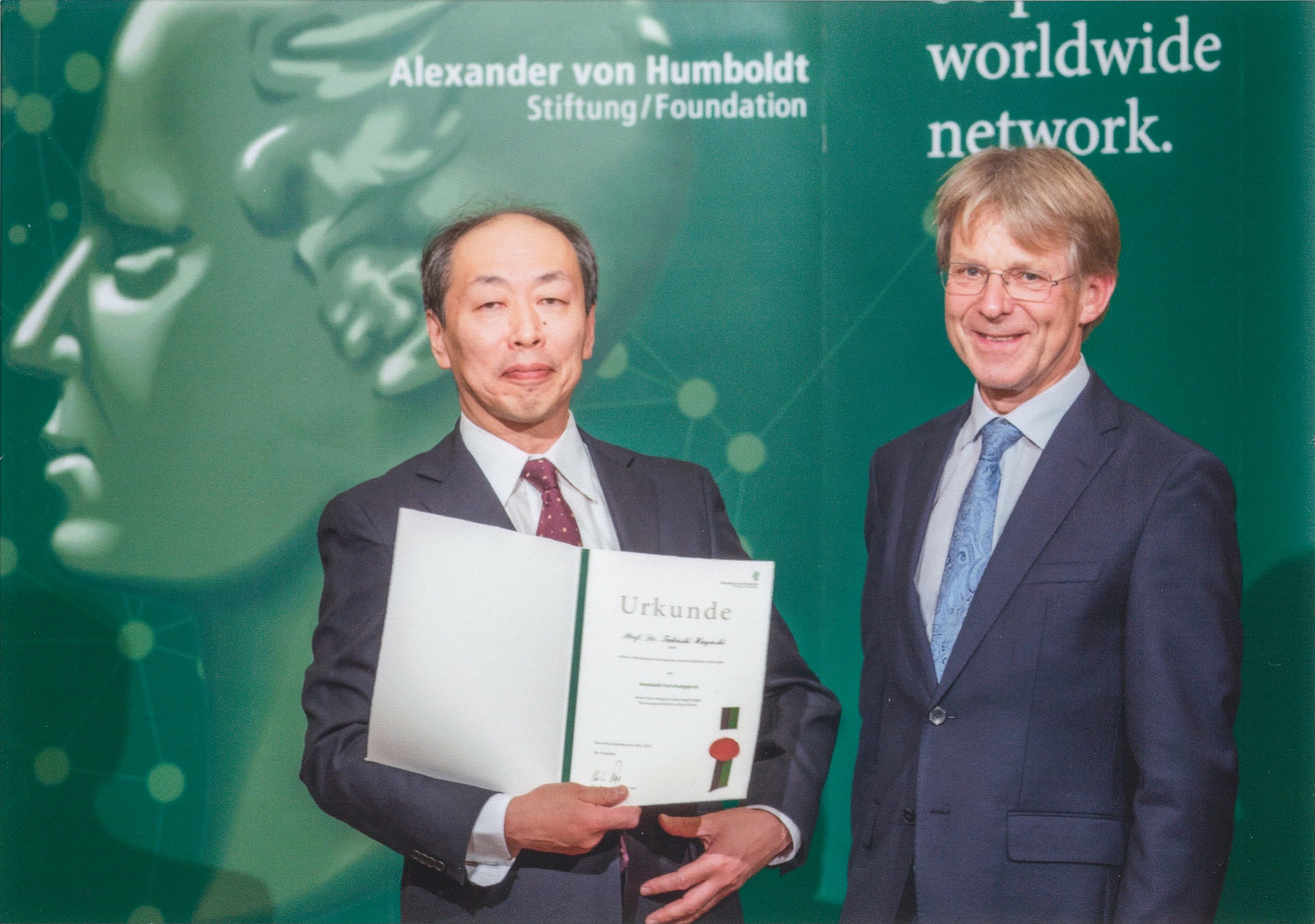 Professor HAYASHI Takashi (Graduate School of Engineering) wins Humboldt Research Award
Professor HAYASHI Takashi of the Graduate School of Engineering has received the Humboldt Research Award.
This award, established by the Alexander Von Humboldt Foundation with support from the Federal Government of Germany, is awarded to researchers in natural and social science whose fundamental discoveries, new theories, or insights have had a major effect on and beyond their discipline and who are expected to continue achieving outstanding academic results in the future.
Professor Hayashi received this award for the generation of functionalized biomolecules based on bioinorganic chemistry: the development of artificial metalloenzymes to incorporate a chemically modified cofactor into a heme pocket as an attractive protein cavity for the development of new functions, as well as the creation of nano-biomaterials using hemoproteins.
Results of his joint research with groups in the same fields in Germany were also highly evaluated.
The award ceremony was held in Hamburg, Germany on October 14, 2022.
Related Links