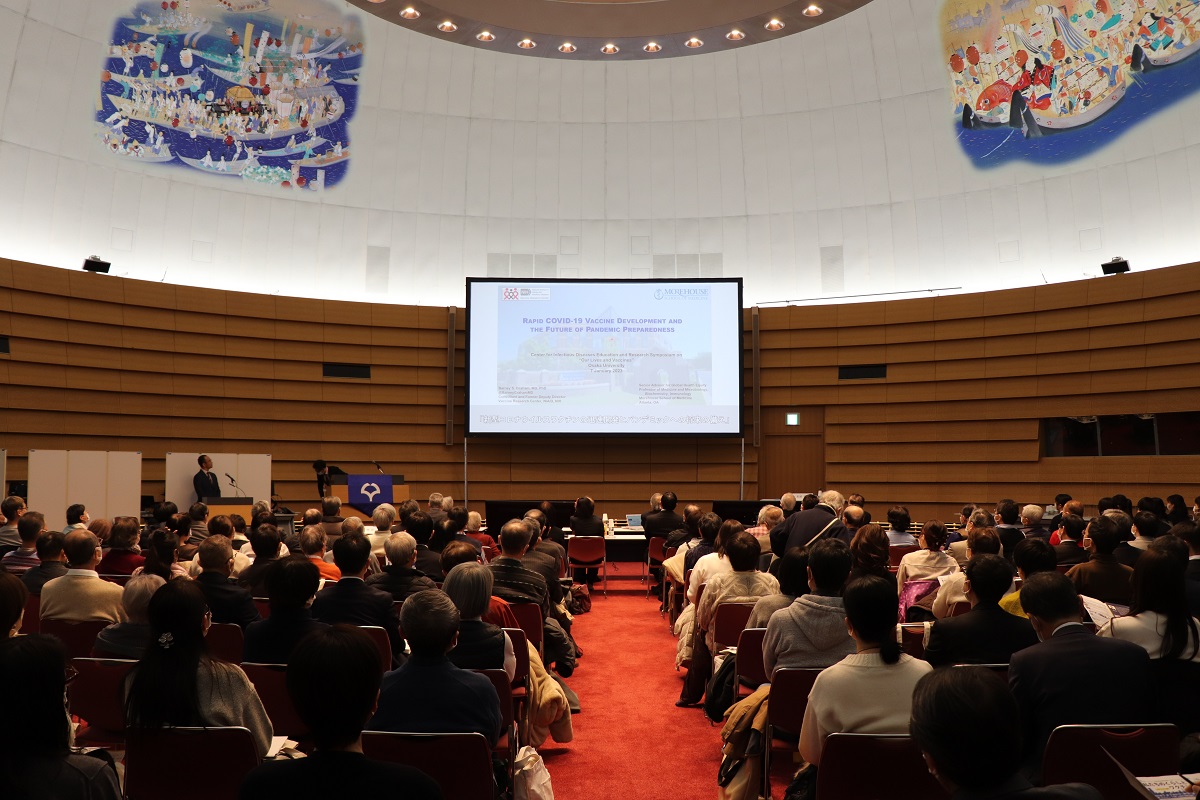 Osaka University Symposium -- CiDER Symposium "Our Lives and Vaccines" held
On Saturday, January 7, 2023, the Osaka University Symposium was held at Osaka International Convention Center (Grand Cube Osaka).
This symposium "Our Lives and Vaccines," sponsored by the Center for Infectious Disease Education and Research (CiDER), was the third infectious disease research symposium held at Grand Cube Osaka, attracting some 600 individuals (about 200 in-person and about 400 online).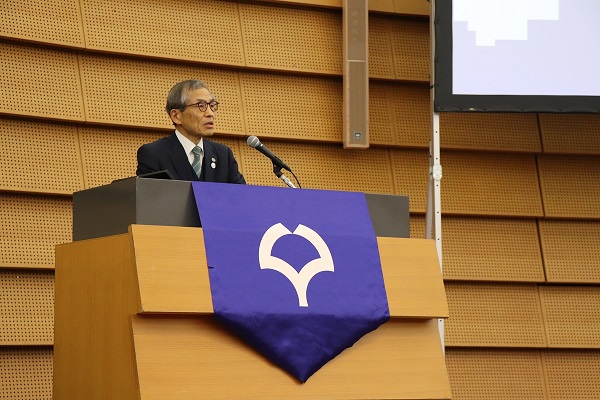 President NISHIO Shojiro delivers his opening remarks
President NISHIO Shojiro delivered opening remarks, saying, "In order to counter current and future infectious disease threats, Osaka University, through teaching and research, shares its scientific knowledge for improving scientific literacy of citizens and makes policy proposals. This symposium is valuable for us to speak with you in person. I hope this symposium will be an opportunity for you to consider your lives with us."
Next, a video message from our guest speaker, Dr. Barney Graham, Senior Advice at Morehouse School of Medicine, was screened.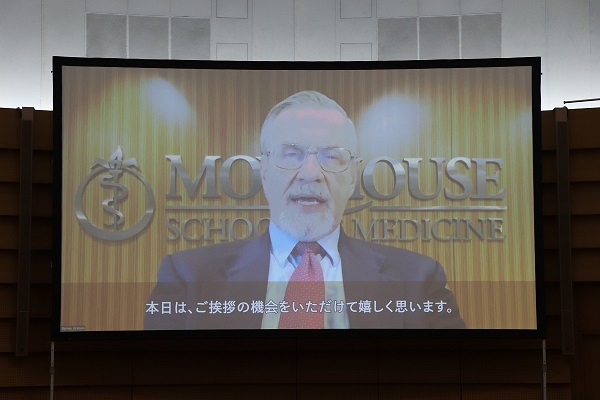 Senior Advisor Barney Graham delivers a greeting video
In Part 1, moderated by CiDER director MATSUURA Yoshiharu,
Three speakers gave speeches:
"Measures Taken to Prevent the Spread of COVID-1" by Nobuhiko Okabe (Director General of Kawasaki City Institute for Public Health, member of the Japanese government's coronavirus countermeasures subcommittee)
"Efficacy of and Improvement to Vaccines for Infectious Diseases" by Dr. Miyasaka (Guest Professor, Immunology Frontier Research Center, Osaka University)
"Vaccine's Efficacy: How Many People were Spared from Infection?" by Dr. SHIODA Kayoko (epidemiologist/post-doctoral fellow at Rollins School of Public Health, Emory University (USA)) (online)
In Part 2, a panel discussion about (COVID-19) vaccine intention, "Will you get vaccinated when your turn comes?" was held.
The following brief lectures were given by panelists:
"The Future of the COVID-19 Vaccine" by Professor KUTSUNA Satoshi (Department of Infection Control and Prevention, Graduate School of Medicine)
"How People have Responded to the COVID-19 Vaccine" by Specially Appointed Associate Professor SASAKI Shusaku (CiDER)
"The Effects of the HPV Vaccine" by Specially Appointed Assistant Professor YAGI Asami (Department of Obstetrics and Gynecology, Graduate School of Medicine)
Rubella Antibody Test and Vaccination for Middle-aged Men" by Specially Appointed Professor OHTAKE Fumio (CiDER)
Following these lectures, facilitated by Professor OHTAKE, with the participation of NISHI Yasushi (announcer of Mainichi Broadcasting System, Inc. and MC for this symposium), the panelists discussed vaccinations against COVID-19, cervical cancer, and rubella from various perspectives of medical and behavioral science.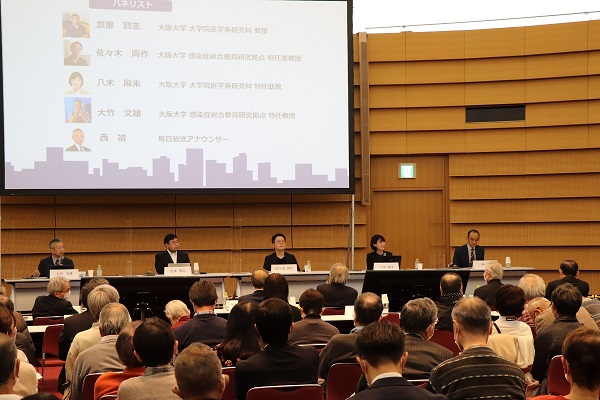 Questions were raised from the audience, including ones from high school students, such as "Once the spread of the COVID-19 occurs, will voluntary restraints be placed on us again?" and "What should people who cannot receive the vaccine due to allergies do?"
The symposium concluded with closing remarks by Executive Vice President KANEDA Yasufumi.
The video of this symposium will be available until Friday, February 17, 2023.
You can find the video of the symposium here!