Career Center 5th Anniversary Symposium held
Osaka University established the Career Center to strengthen both career education and employment support on a university-wide basis on December 1, 2017. To commemorate the 5th anniversary of the founding of the center, the university held the symposium in the Senju Room at Senri Hankyu Hotel on December 9, 2022. The symposium was held in a hybrid format with more than 350 participants (in-person attendance: some 150, online attendance: some 200).
Facilitated by SEKI Junko (OU alumna and Kansai Television announcer), the symposium began with opening remarks from Career Center Director MORII Eiichi, and an opening greeting by President NISHIO Shojiro.
Following a keynote speech by Mr. SAEKI Kouji, Director of the National Institute of Science & Technology Policy (NISTEP) of the Ministry of Education, Culture, Sports, Science and Technology (MEXT), NISTEP Senior Research Fellow SAITO Keiji and Career Center Vice Director IESHIMA Akihiko talked about approaches at their institutes.
The current state and future outlook of human resource development in Japan, support for career paths for PhD holders, and career education and employment support at Osaka University were also introduced.
At the panel discussion after a break, the following panelists talked about what students and companies expect from OU, expressing their expectations for OU.
Mr. OBATA Hironari (HR Manager, Recruit and Career Create Center, Panasonic Operational Excellence Co., Ltd.),
Ms. WAKABAYASHI Mami (OU alumna in her second year as a career supporter)
Ms. NASU Kimika (current OU student/Junior Career Supporter)
After that, moderated by Vice Director Ieshima, they had a lively open-floor discussion.
Finally, Executive Vice President TANAKA Toshihiro concluded the symposium on a high note, speaking about the future prospects for the Career Center as well as the cooperation between the Career Center and the Student Life Cycle Support Center (SLiCS), which was established earlier this academic year.
Many students cooperated with guiding guests at the venue. This symposium provided a great opportunity for participants to know the achievements by the Career Center as well as its future action policy and development potential.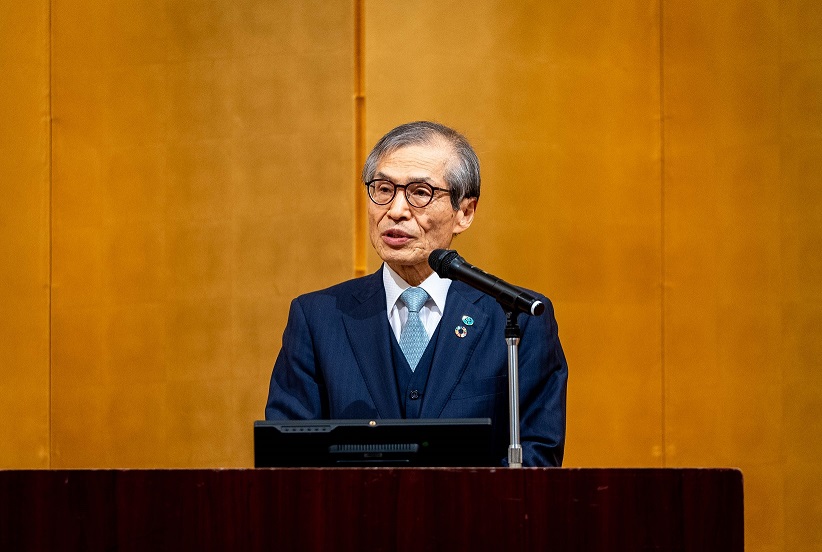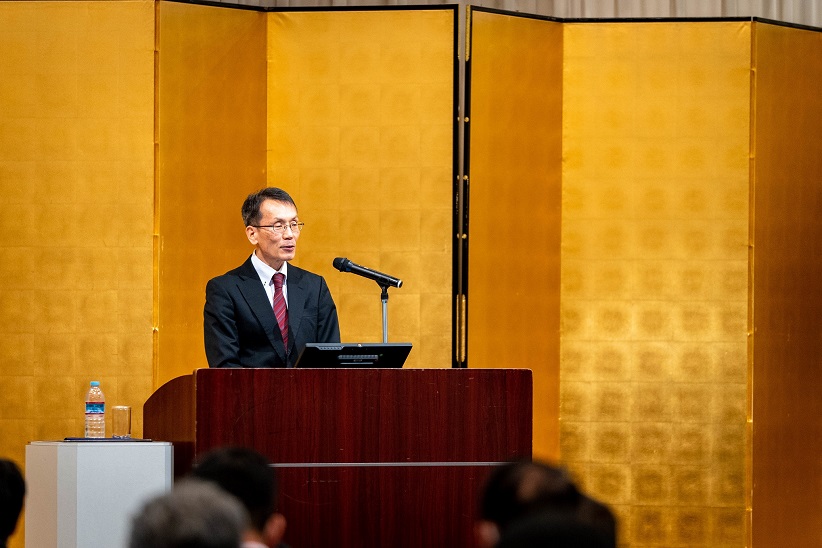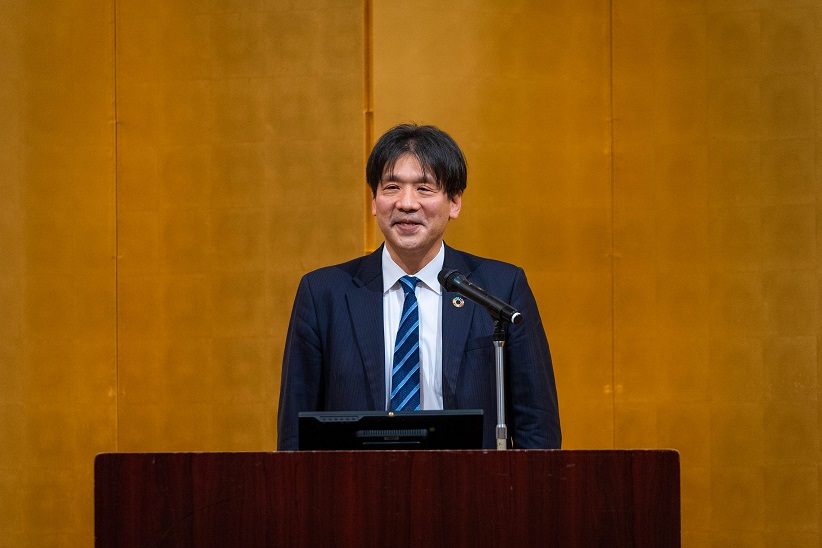 Career Center Director Morii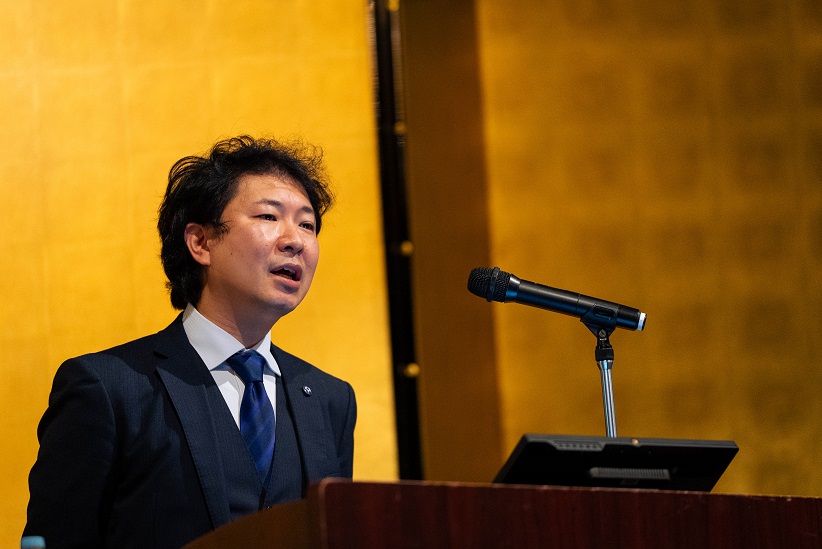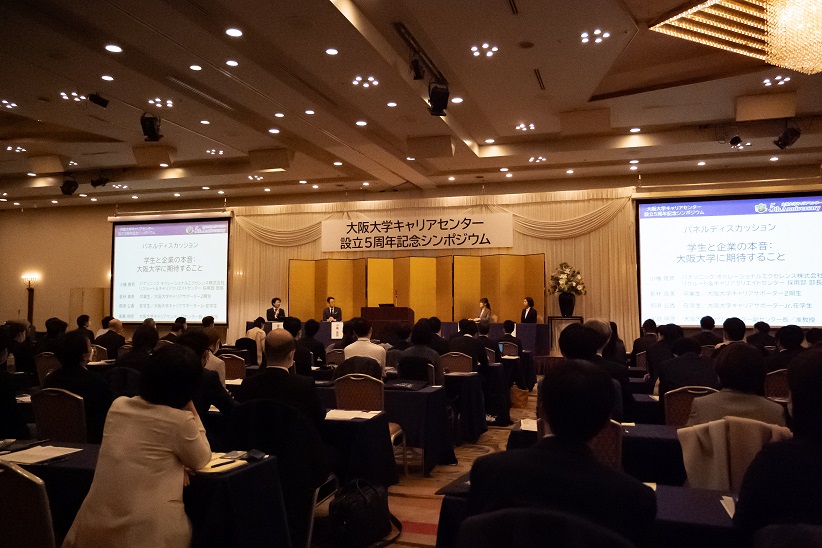 Open-floor panel discussion