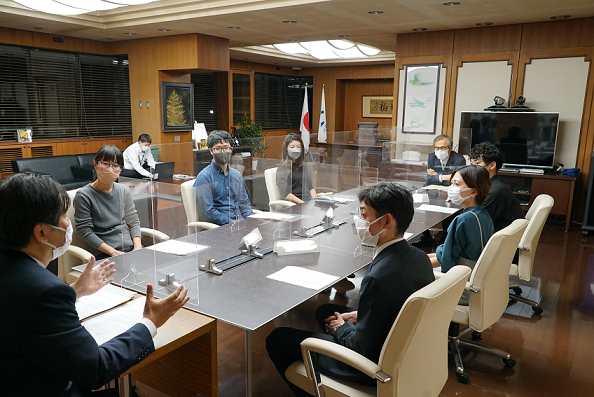 Talk with the President #3 held (2022-23)
A Talk with the President, an opportunity to discuss key issues with students, was held in the President's Office on Friday, October 21, 2022.
The Student Life Committee has hosted this series of talks with the president since the 2019-20 academic year in small groups with measures in place to prevent COVID-19 infections.
Six doctoral students delivered presentations on the topics noted below, having lively discussions with President Nishio on the theme of "What and How We Want to Study and Research at the University."
Accessing overseas theses and databases
Data science, quantitative methodology, and qualitative methodology
Spirit of adventure
Industry-academia collaboration, student startups, and digital twins
Ability to conduct world-class collaborative research
Balancing research and clinical practice
These talk sessions will continue to be held monthly for the rest of this academic year for a total of 8 sessions.