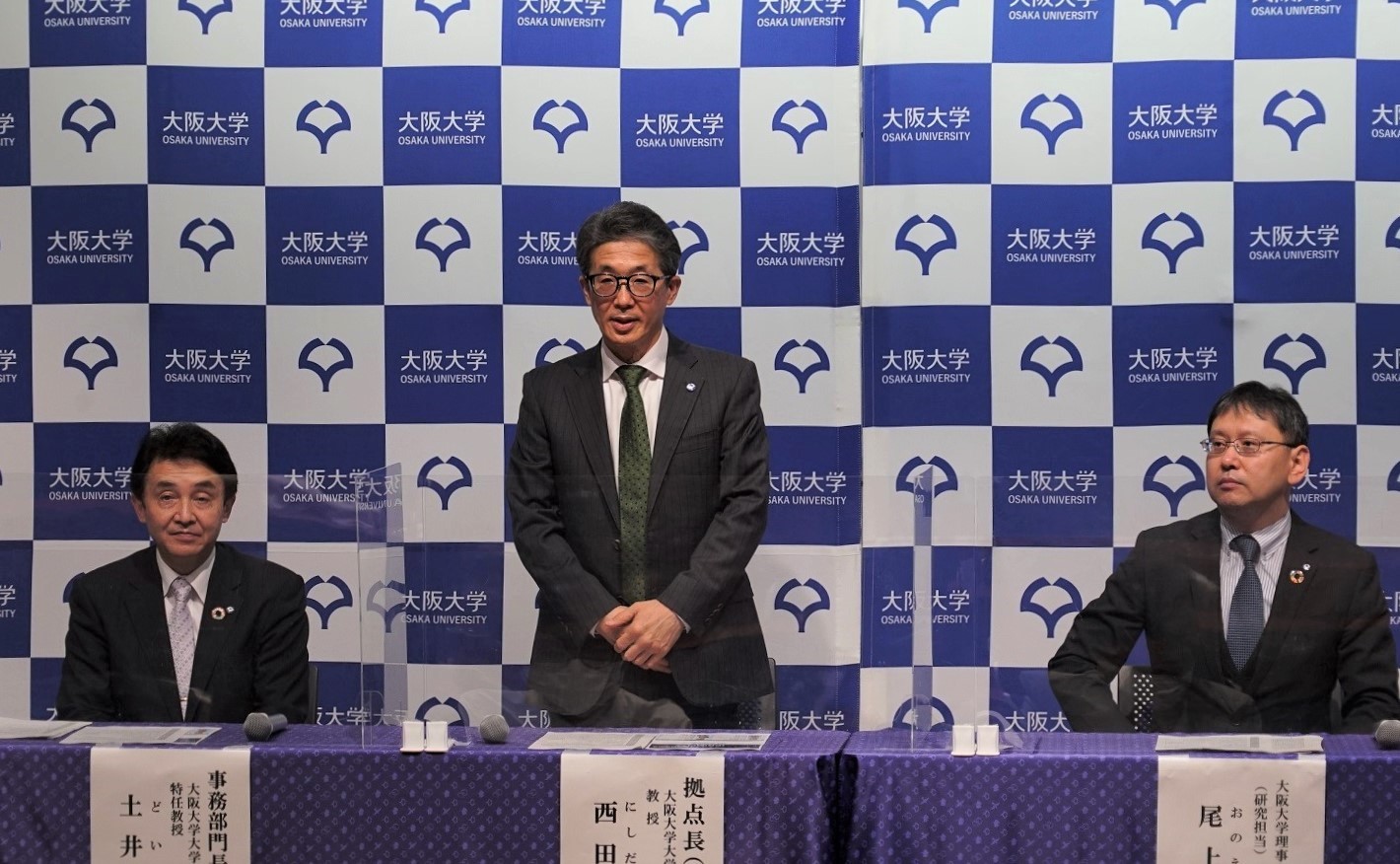 Premium Research Institute for Human Metaverse Medicine (PRIMe) selected as the 2022 WPI center
Osaka University's Premium Research Institute for Human Metaverse Medicine (PRIMe) has been selected as a research center in the 2022 World Premier International Research Center Initiative (WPI) sponsored by the Ministry of Education, Culture, Sports, Science and Technology (MEXT).
This research institute aims to create a new scientific field, Human Metaverse Medicine, in which two academic fields, Human Organoid-based Biomedical Science and Information and Mathematical Sciences are integrated to create comprehensive biodigital twins in order to understand the disease development process in each patient.
OU's project, the Immunology Frontier Research Center, Osaka University (IFReC), was selected for the WPI Research Center in 2007. PRIMe is the second WPI Research Center for the university.
Osaka University announced this news at a press conference on Friday, October 14, 2022, with ONOYE Takao, Executive Vice President of Research, Professor NISHIDA Kohji of the Graduate School of Medicine (to be inaugurated as director of PRIMe), and Specially Appointed Professor DOI Takefumi of the Graduate School of Pharmaceutical Sciences (to be inaugurated as head of Administration Department of PRIMe) in attendance.
In the press conference, which began with greetings from Executive Vice President Onoye, Professor Nishida spoke about the business initiative of this center through a video, answering questions from reporters.
Introductory video of the Premium Research Institute for Human Metaverse Medicine (PRIMe)(OU Official YouTube channel)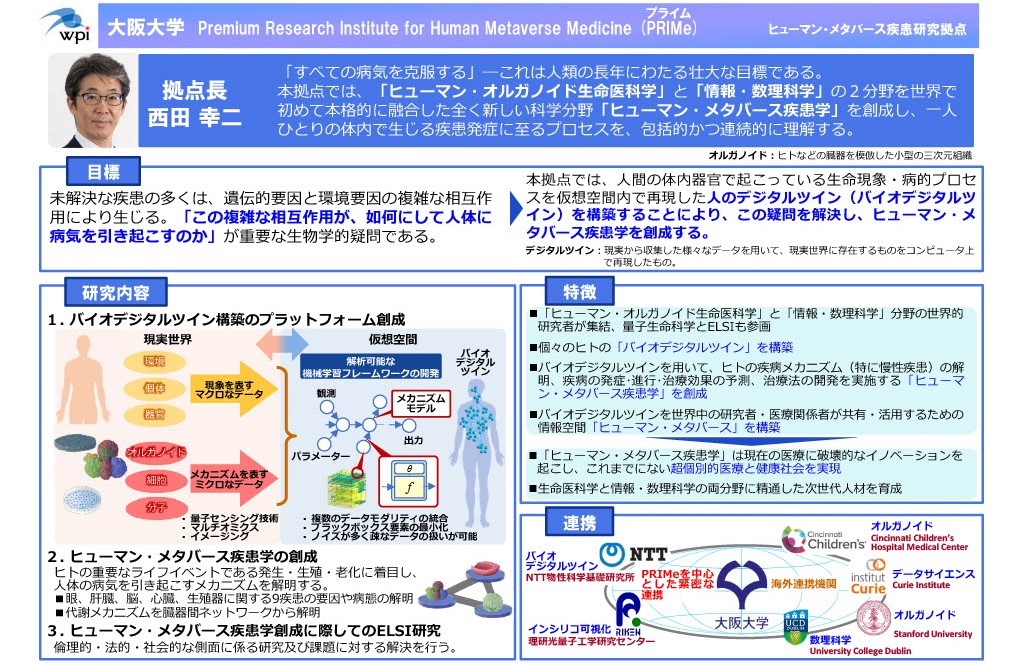 Overview of the Premium Research Institute for Human Metaverse Medicine (PRIMe)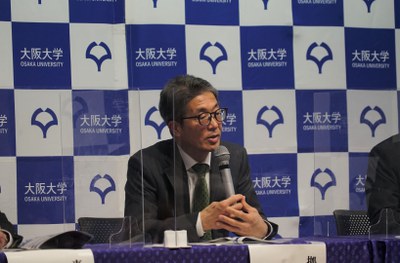 Professor Nishida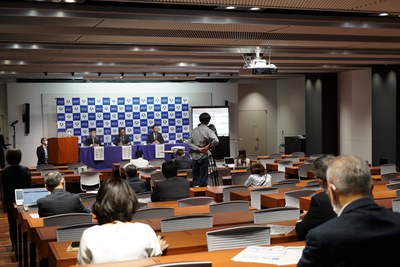 Press conference held online and in-person