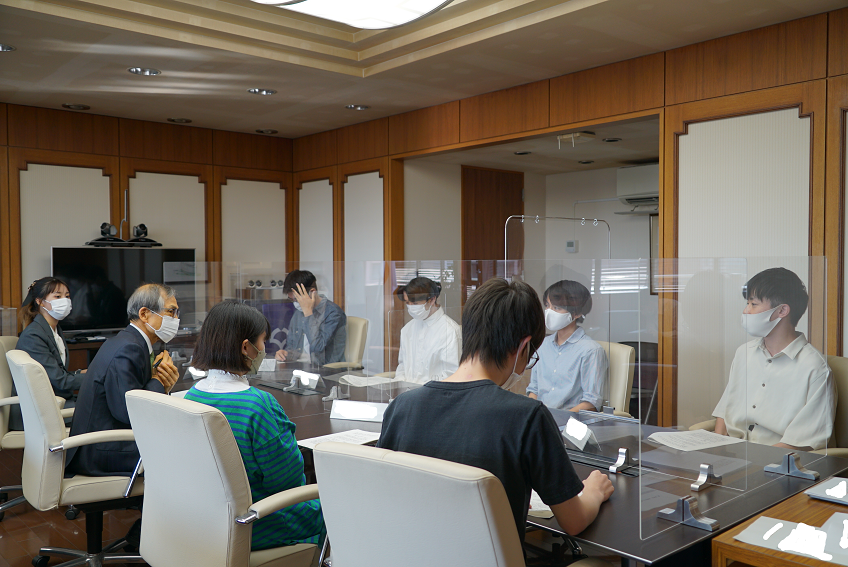 Talk with the President #2 held (2022-23)
A Talk with the President, an opportunity to discuss key issues with students, was held in the President's Office on Monday, September 26, 2022.
The Student Life Committee has hosted this series of talks with the president since the 2019-20 academic year in small groups with measures in place to prevent COVID-19 infections.
Seven master's students delivered presentations on the topics noted below, having lively discussions with President Nishio on the theme of "What and How We Want to Study and Research at the University."
Topics
Humanities, Sociolinguistics, Connection Between Society and Knowledge
Hiroshima/Drama/Inheritance of Memories/Told by Victims and Outsiders
Acting as a Bridge Between Theory and Practice
Independent Study on the Piezoelectric Effect
Classes in the Master's Program/My Image of the Doctoral Course/Buying Virtual Currency
Connecting with Others
Original, Imaginative, and Unique Research
These talk sessions will continue to be held monthly for the rest of this academic year for a total of 8 sessions.