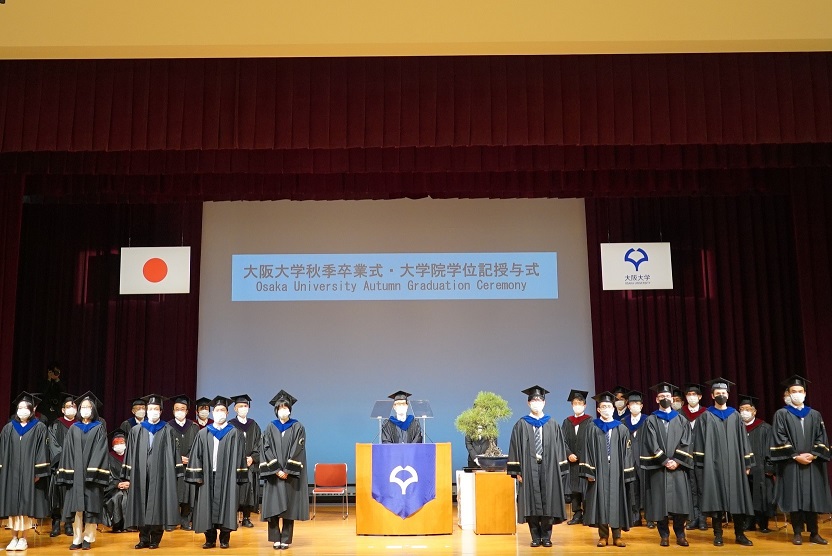 2022 Autumn Graduation Ceremony held
The Autumn Graduation Ceremony at Osaka University was held in the Convention Center on Thursday, September 22, 2022, under beautiful fall skies that cleared up just before the ceremony began. Degrees were conferred upon a total of 331 graduates, including 45 bachelor's, 79 master's, and 207 doctor's degrees (including 6 graduates from the Program for Leading Graduate Schools).
During his congratulatory message, President NISHIO Shojiro congratulated the new graduates, praising them for their strength and tireless efforts in completing their studies through hard work, despite the great challenges brought by the COVID-19 pandemic.
President Nishio continued by touching on the 4 key factors to solving the problems facing humanity after the pandemic: advanced specialized knowledge and outstanding academic expertise, broad-based knowledge and critical thinking, an international mindset, and design prowess. He then closed with an encouraging message to the new graduates, saying, "Please use your ability to the fullest to help create a society in which everyone can live happily and in peace."