Osaka University confers an honorary degree to Dr. Raymond L. Rodriguez of the University of California, Davis (UC Davis)
Over the course of more than 30 years since he was appointed as a visiting faculty member at the Graduate School of Engineering, Dr. Rodriguez has contributed to inviting international scientists to OU and fostering academic exchange between UC Davis and OU.
With intent to contribute to the development of talent with global capability to be active on the world stage, he has visited OU several times, almost every year since 2011, to deliver lectures and seminars to enrich global literacy of students and early-career faculty members at OU.
Dr. Rodriguez also served as a go-between to conclude a strategic partnership agreement in January 2021 for the purpose of furthering collaboration between UC Davis and OU.
In honor of his outstanding contributions in building the relationship between the two universities, promoting educational exchange, and performing educational and research activity, OU conferred an honorary degree to Dr. Rodriguez on June 16, 2021.
The degree conferment ceremony will take place during Dr. Rodriguez's next visit to OU. (Due to the COVID-19 pandemic, the date for the ceremony is TBD.)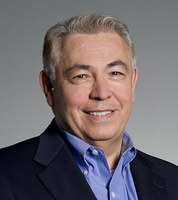 Dr. Raymond L. Rodriguez
Personal biography (UC Davis website)
Past recipients (Date conferred)

NAMBU Yoichiro (USA) (December 13, 1995)
Otto Vogl (USA) (July 17, 1996)
Georg Klein (Sweden) (April 18, 2001)
Pornchai Matangkasombut (Thailand) (July 18, 2007)
Vladimir Fortov (Russia) (June 9, 2015)
Klaus von Klitzing (March 7, 2017)
OKUDA Jun (September 13, 2018)
Jochen Büchs (September 13, 2018)