Reader Survey for the Osaka University Newsletter
In order to make the seasonal newspaper, "Osaka University Newsletter," the best it can be, we've created a survey for all readers to give us opinions, requests, and feedback on the Newsletter. We kindly ask for your cooperation.
3 individuals will be chosen from those who submitted a completed survey to receive a "Osaka University Coffee" Gift Box! ( Recipients will be chosen only from those individuals who wish to receive the gift box.)
The deadline for the survey is Monday, July 31, 2017 .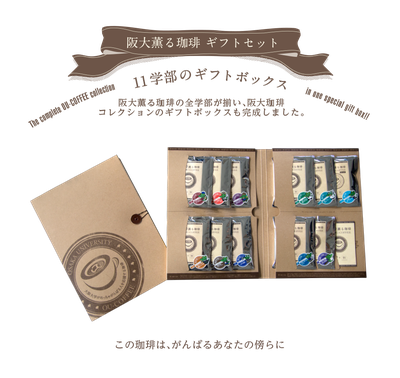 *You can view the online version of Osaka University Newsletter by clicking here .
Survey Form (in Japanese)
• Those from outside of the university, please click here .
• Those individuals affiliated with Osaka University, click here .
*You will be required to log into the University-Wide IT Authentication System.
Contact regarding this survey
Press Section, Public Relations Division, Department of Planning, Osaka University
Tel: 06-6879-7017 (ext. 3007, 7152)