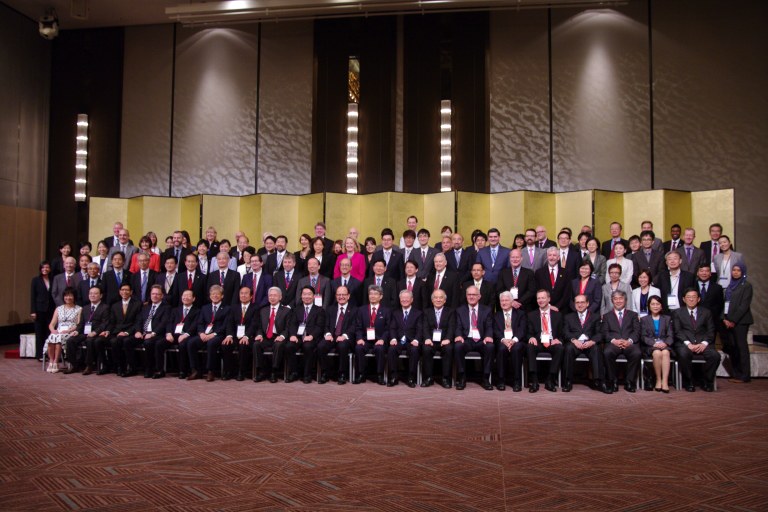 APRU 19th Annual Presidents Meeting Hosted by Osaka University
From June 28 to June 30, 2015, the Association of Pacific Rim Universities (APRU) 19th Annual Presidents Meeting was held at Osaka University. This marks the second time the Annual Presidents Meeting was held in Japan, and the first since Keio University hosted the meeting in 2008.
The APRU was established in 1997 and consists of 45 universities whose goal is to strengthen mutual cooperation of higher education in each country/region, as well as to cooperate and contribute to solving important problems in the society of the Pacific Rim through the fields of research and education.
106 presidents and other representatives from 25 universities participated in this meeting. Four universities from Japan, including Osaka University, Keio University, Waseda University, and Kyoto University, were represented at the meeting, as well as member universities from overseas, including the University of Southern California, the University of California, Santa Barbara, National University of Singapore, and the University of Malaya, among others.
The theme of this year's meeting was "University as an Agent for Global Transformation," and a discussion was held revisiting the mission of universities in the 21st century, as well as the university's role as a proactive instrument of global transformation. There were also keynote lectures from MAEKAWA Kihei (Deputy Minister of Education, Culture, Sports, Science, and Technology), ONISHI Takashi (President, Science Council of Japan; President, Toyohashi University of Technology), and NAKANISHI Hiroaki (President and CEO of Hitachi, Ltd.), representing the realms of government, education, and industry in Japan.
Following the keynote lectures, there was a panel discussion held with the presidents of the participating member universities from Japan and MATSUMOTO Hideto (Director, International Planning Office, Higher Education Policy Planning Division, Higher Education Bureau, Ministry of Education, Culture, Sports, Science and Technology) on the most prominent issues facing each university's reform, as well as the focused approach necessary in order to resolve them.
In addition, before the meeting, on June 28, an explanatory session about Osaka University and campus tours were held, serving as a great opportunity to show the high quality research being performed at Osaka University.
The Annual Presidents Meeting is held every year on a revolving basis between each of the host universities, with next year's meeting set to be held at University of Malaya in Malaysia.
*For President HIRANO Toshio's opening remarks, please click here . (file in English)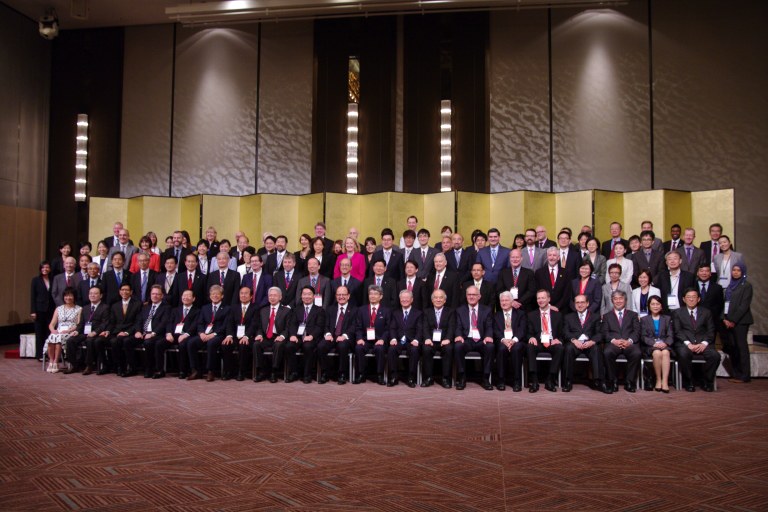 Group photo of all participants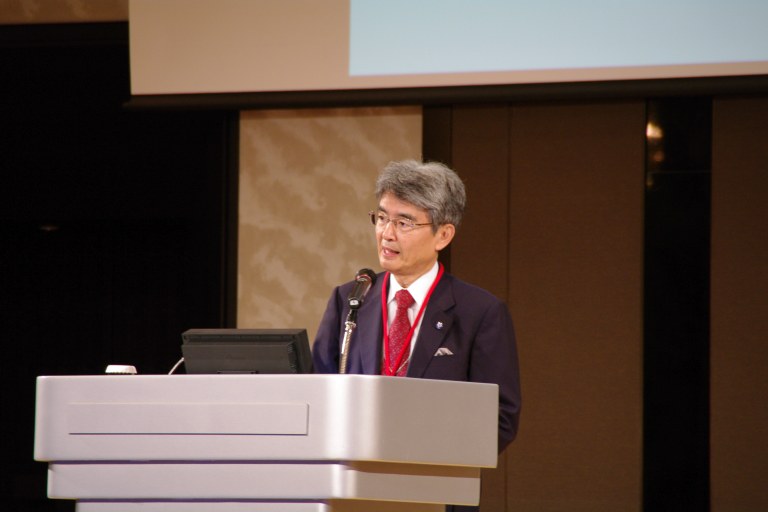 Opening Greeting from President HIRANO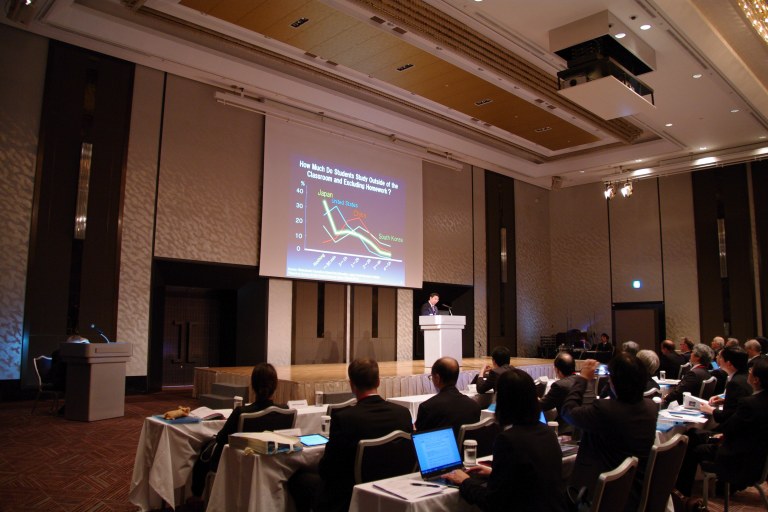 Keynote Lecture by MEXT Deputy Minister MAEKAWA Kihei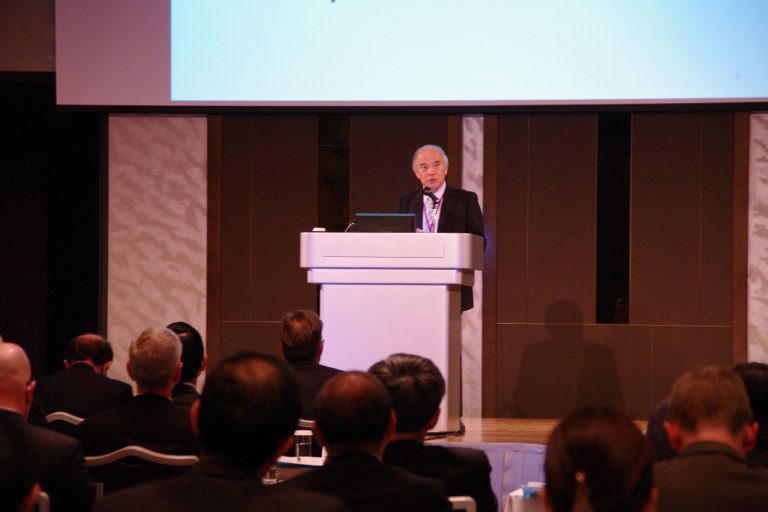 Keynote Lecture by Science Council of Japan President ONISHI Takashi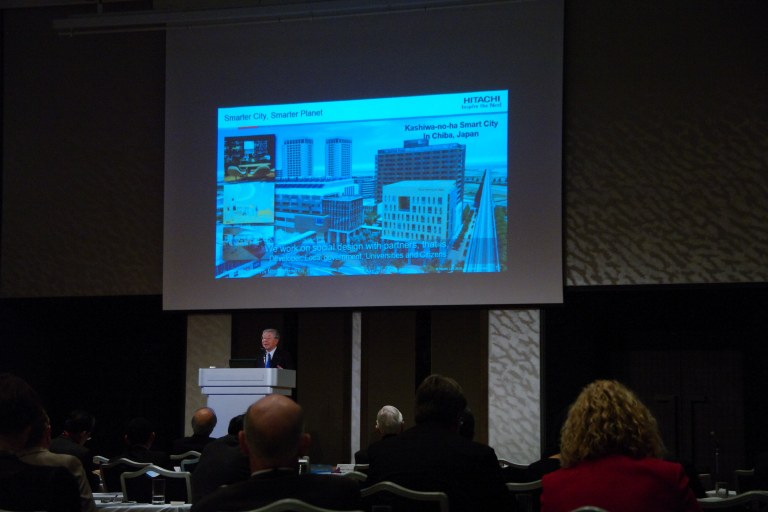 Keynote Lecture from Hitachi, Ltd. President and CEO NAKANISHI Hiroaki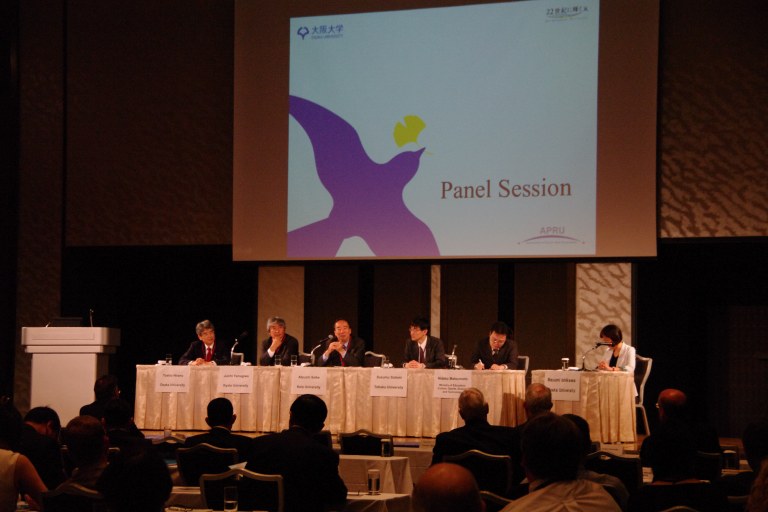 Panel Discussion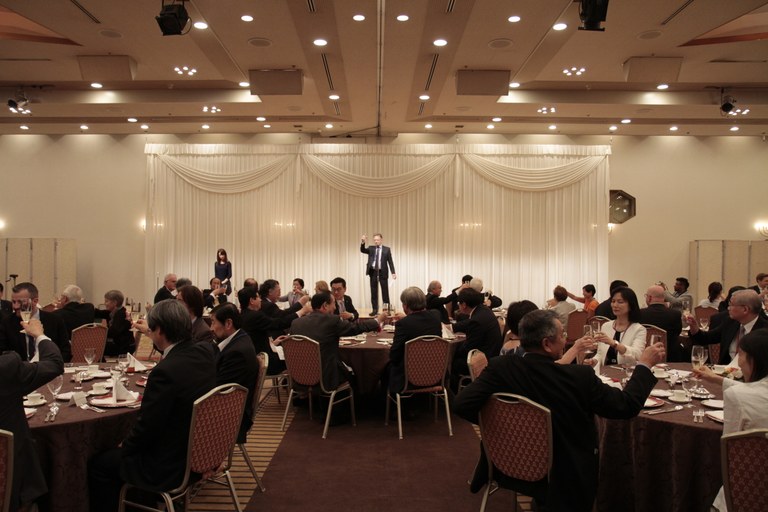 Welcome Party (June 28, 2015)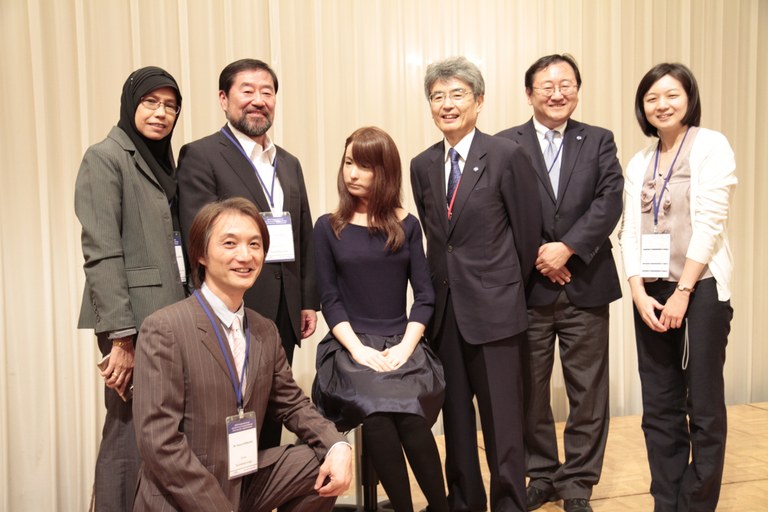 Welcome Party (June 28, 2015)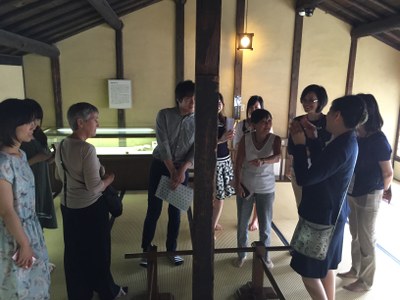 Accompanying parties took a tour of Tekijuku