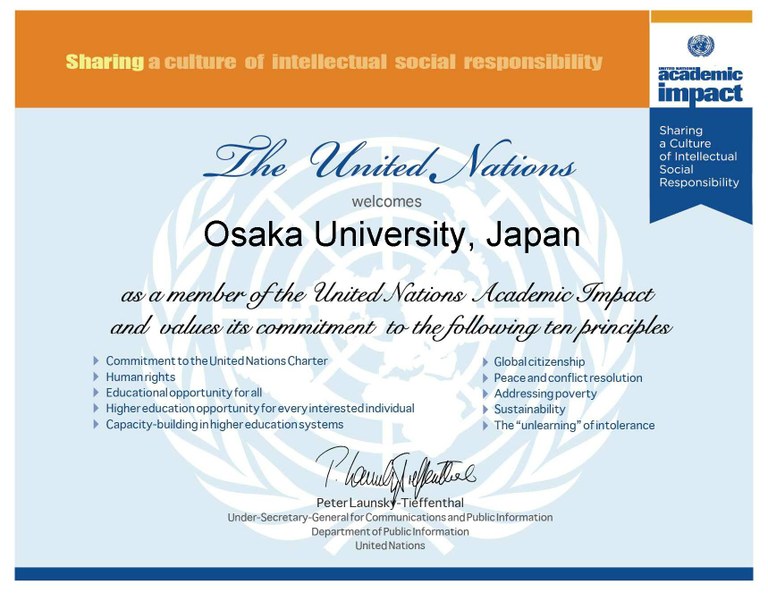 OU participates in UNAI
Osaka University has become a member of the United Nations Academic Impact (UNAI), a global initiative that allies the United Nations with institutions of higher education. Taking advantage of this occasion, Osaka University will strengthen its cooperation with the UN system through the UNAI framework, at the same time, based on the 10 UNAI principles noted below, it will contribute to society. Osaka University is committed to striving to further advance the principles and engage in activities to solve global issues and nurture students with an international outlook.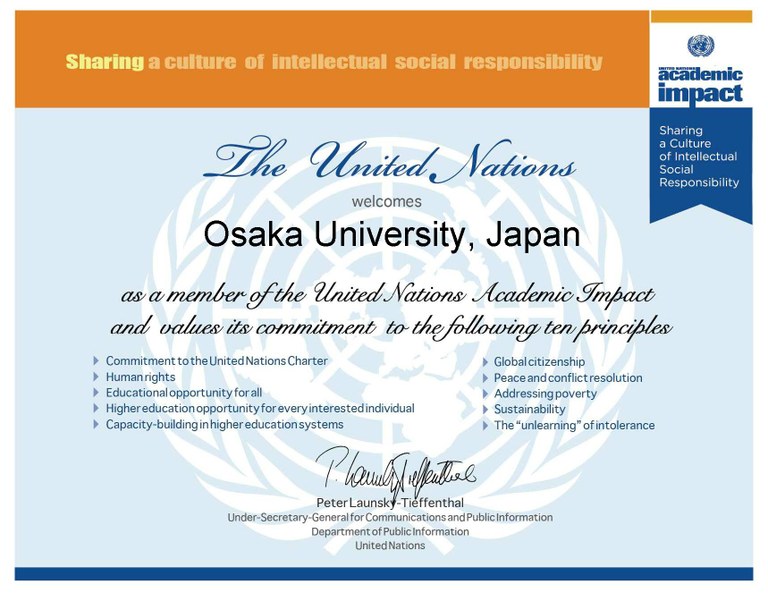 The 10 UNAI principles:
A commitment to the principles inherent in the United Nations Charter as values that education seeks to promote and help fulfill;
A commitment to human rights, among them freedom of inquiry, opinion, and speech;
A commitment to educational opportunity for all people regardless of gender, race, religion or ethnicity;
A commitment to the opportunity for every interested individual to acquire the skills and knowledge necessary for the pursuit of higher education;
A commitment to building capacity in higher education systems across the world;
A commitment to encouraging global citizenship through education;
A commitment to advancing peace and conflict resolution through education;
A commitment to addressing issues of poverty through education;
A commitment to promoting sustainability through education;
A commitment to promoting inter-cultural dialogue and understanding, and the "unlearning" of intolerance, through education.