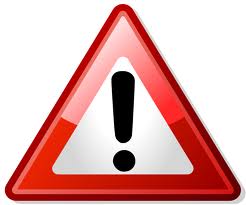 Traffic restrictions on Toyonaka campus on Tuesday, June 25
Traffic regulations will be put into force on the Toyonaka campus from midnight (0:00 hours) to 3:00 p.m. on Tuesday , June 25 , 2013 due to a university event. We apologize for the inconvenience this causes, and thank you for your understanding and cooperation in advance. Please note that only persons with a valid Osaka University ID will be allowed to enter the Toyonaka campus on the 25th.
Students, faculty, and staff members who enter the Toyonaka campus
Make sure you are carrying your student or faculty/staff ID card.
You will need to show your ID card before entering the campus. If you forget your Osaka University ID, you will not be allowed to enter the campus until your identity can be confirmed. Because there will be many people entering the campus, confirmation of identities may take time. You are advised to leave for the campus at least 30 minutes earlier than usual.
Please refrain from entering the campus by car, bike, and bicycle.
Parking availability will be limited so you are strongly encouraged to use public transportation to get the Toyonaka campus.
Traffic will be restricted on roads and at gates on the campus.
Traffic restrictions, gate closures, and detours will be scheduled depending on the time. Follow the instructions of staff.
During the above-noted time frame, please observe the following:
• Gatherings, demonstrations, and other noisy activities are strictly forbidden.
• Notices may not be posted in any locations other than designated bulletin boards and such.
• Any and all other types of activity which might hinder or obstruct the smooth functioning of the special event are forbidden.
When using shuttle bus, allow plenty of time to get the campus.
• Please show your ID card when getting on the bus. You will not be allowed to use the bus without your ID card.
• Shuttle bus services may be delayed (15 ~ 60 minutes) due to the traffic restrictions and ID checks during the day.
• Late arrival bus certificates will not be issued . You are encouraged to allow more time than usual to get to or from the Toyonaka campus.