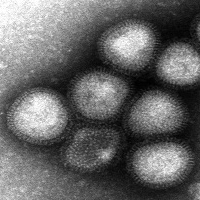 2013.5.2 Thu
Current Student

Faculty / Staff
A(H7N9) influenza announcement #1
For those traveling abroad
As you are aware from various media sources, a number of persons in China have been infected with avian influenza A (H7N9), a type avian flu.
Please pay close attention to the Foreign Ministry website and/or WHO home pages regarding the spread of this new virus.
When abroad:
• Please observe measures to prevent the infection of yourself and others such as coughing etiquette, washing your hands, gargling, and wearing a mask.
• Avoid visiting live bird markets or poultry farms.
• Avoid contact with dead birds or free-range poultry.
• Avoid touching any surfaces that may be contaminated with bird droppings.
Upon return from travel abroad:
• If you should have fever within a week of returning from travel abroad, please contact the Department of Safety and Hygiene immediately and follow their instructions.
• Phone number during office hours: 06-6879-4027, 4023
• After-office-hours phone number: 090-6826-2804
Members of the university community --all students and staff-- are requested to continue to check the University's homepages and the KOAN for the latest information.
May 2, 2013
Osaka University President